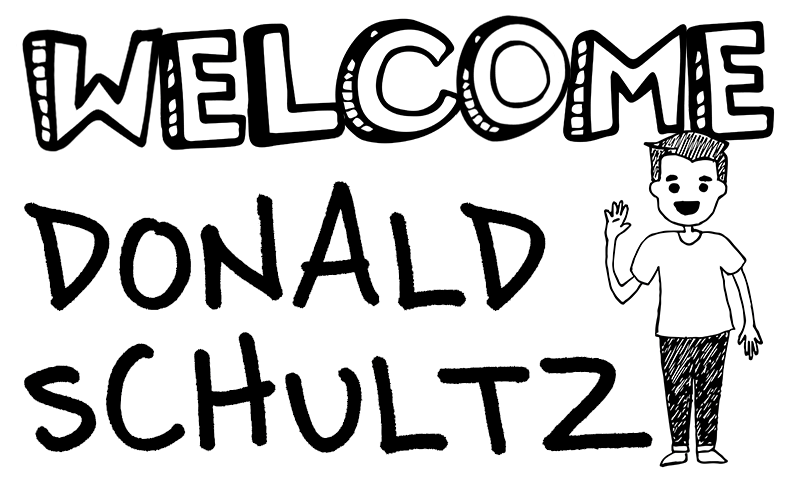 Don Schultz Joins trueCABLE
Don Schultz, trueCABLE Technical Sales Representative and blog author, is a regular guy with some extraordinary smarts when it comes to all things related to data networking. He considers himself an expert on building gaming machines, terminating and running Ethernet. He is also an entertaining storyteller. Get to know more about Don through a few stories below. Learn how he's gone from trueCABLE customer to joining our team full time.

Don has officially been part of the trueCABLE team since June 2019. If you've messaged through live chat or called with a technical question, then you've probably spoken to Don. If you've read articles in our Cable Academy blog, you've read Don's work. The story of how Don came to work for us is very interesting.

In the Summer of 2018, we had made a commitment to create the Cable Academy. We were getting many of the same questions from our customers. We knew we needed an expert to write articles for our blog. About this same time, our Amazon store had really taken off and we were getting product reviews. One of those product reviews written by our customer, Don Schultz, was 810 words long and very technically detailed. It was practically a blog article in itself and it caught our eye. We reached out to Don, inviting him to write a few technical articles for our Cable Academy. He wrote articles for us for nearly a year, before joining the team full time.

It didn't take long for us to recognize Don's talents. His experience and background make him perfect for his role in technical sales and customer support. Don has written technical training manuals and managed projects creating software. He has experience setting up enterprise level networks, and continues to install networks for homes and small businesses in his spare time.

"I have a knack for understanding computers and networking. Whenever there is a new concept I sponge it up immediately," said Don.

Most of the skills Don uses today are self taught. But it was during his formal education, in Information Management Systems, when he discovered his love for technology. It was then that he ditched his electronic typewriter in exchange for his first PC.

"My experience with things related to networking and computers is all self taught. I've seen all the mistakes someone can make, because I've made them," Don explained.

The story begins back in the late 1980s. Don went off to college with his typewriter. He says he was terrified of computers. He continued spending money on correction ribbons for the typewriter. One Sunday night, he had waited until the last minute to write a term paper. Picture Don sitting in front of the typewriter with his coffee, and no correction ribbon. The bookstore was closed and a term paper was due. The thing about typewriters is that if you make a mistake and don't have correction ribbon, then you have to retype the whole page.

Shortly after this incident, Don entered the gymnasium at school and was shown WordPerfect 5.1 on a PC. He discovered the backspace button. No correction ribbon was needed!

He said, "It gelled instantly. I walked out of that gymnasium a new person. I instantly realized the benefit of a computer."

He talked to his parents and asked for a computer of his own. After getting his own PC, he discovered the magazine "Computer Shopper." It was a monthly publication and a popular source of information regarding computers, parts and software. Don compares it to the internet forums and shopping of today.

Within 6 months he'd taken the computer apart. Yes, he put it back together. He gained more experience by building computers for friends, family and eventually for businesses. That PC wasn't the first thing he's taken apart and put back together.

His passion for disassembling products, made with quality and precision, began at a young age. When Don was five years old he became obsessed with vacuums. His parents had a Kirby vacuum from the 1940s. It was passed down to them from his grandmother. Imagine a five-year-old Don with a big, vintage vacuum. His parents never had to vacuum the house, Don had it covered.

"When I took apart the vacuum cleaner, I managed to get it back together right. I was so obsessed with vacuums that my parents had to buy me one. They made the mistake of buying me a toy one, which I called them on right away. I had to have a real one. So, they got me a real one from the second-hand store. It was a Filter Queen canister vacuum with the wand. Now, I would leave their Kirby alone!" Don laughed.

Don is always pushing himself to learn more. He, along with a small team of writers, is building up the educational content in our Cable Academy. He is also taking on a big project to develop new products, so trueCABLE can offer you even more.

Don is an exciting addition to our team. Next time you have a question about Ethernet cable and networking, reach out to chat with him. He's got a head full of information just waiting to be shared.