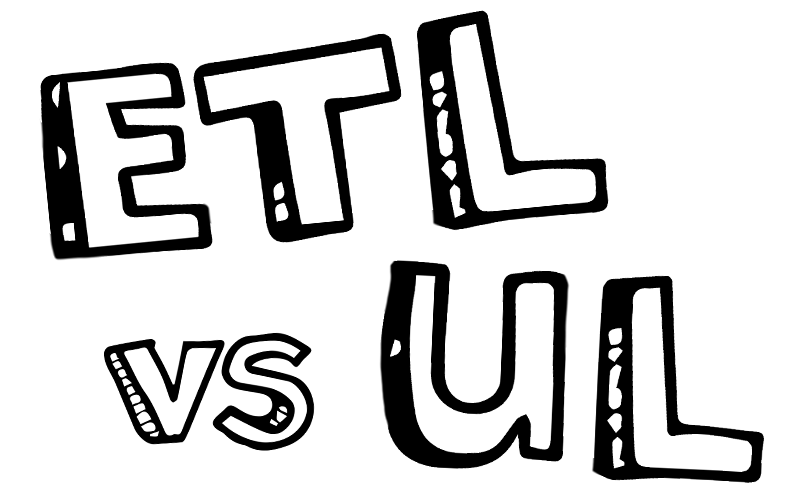 ETL Listed Mark: ETL vs. UL
Written by Don Schultz, Technical Sales Representative and Fluke Networks Certified Technician
When you're wiring a home or business for network access, it's not the speed of the network that's most important — it's the safety of the product. Fortunately, product safety boards and testing laboratories exist to ensure that products deemed safe for use can make their way into consumers' hands. These products are often identified by small marks or logos on the packaging or product itself.

On trueCABLE cabling, you'll find the ETL Listed Mark to demonstrate that our products have undergone rigorous product safety testing that adheres to governmental standards. Visit our Quality Certifications page to read more about how these standards are applicable to our products.
Read on for frequently asked questions that cover what an ETL Listed Mark is, how it compares with the UL Mark and why it's important:
What does ETL Listed mean?
Originating in 1896 from Thomas Edison's Electrical Testing Labs (ETL), products bearing the ETL Listed Mark are compliant with
widely accepted product safety standards
. Electronically operated products containing the ETL Mark have been verified and independently tested through a Nationally Recognized Testing Laboratory (NRTL).
What does UL Listed mean?
Underwriters Laboratories
 (UL) was founded in 1894 to establish acceptable safety standards for electrical devices on behalf of insurance underwriters. The
UL Listed
 and UL Classification Marks also signify electrical products that have met standards in electrical testing, inspection and certification.
What is the difference ETL and UL?
ETL Listed Marks and UL Marks bear similarities in that both stem from NRTL-certified testing to ensure electronic products are safe for public use. However, both testing methods differ in testing methodologies and the benchmarks that determine product safety.
Broadly, the ETL Listed Mark is recognized by manufacturers and inspectors as a symbol of product safety in the United States and Canada. ETL's expertise lies within
flammability and fire prevention testing
, ensuring devices meet rigorous fire safety standards.
What is the standard mark for Ethernet cables in the USA?
Ethernet cables may bear either the ETL Listed Mark or UL Mark to determine their product safety.

How are trueCABLE products rated for product safety?

trueCABLE's products, including direct burial cable, shielded cable, bulk CAT5E cable, bulk CAT6 cable and bulk CAT6A cable — are all ETL Certified and have passed ETL verification.

Each of trueCABLE's products has earned the ETL Listed Mark because of fire safety compliance observed through comprehensive laboratory testing.

Why is it important to purchase cables bearing the ETL Listed Mark?

Purchasing cables without demonstrated product safety testing like the ETL Listed Mark can put your home or business at risk of fire. Whether they're being buried, run within the walls of a building, or connected from an outlet to your desk, using unsafe cables can jeopardize the safety and integrity of your building's infrastructure.
trueCABLE presents the information on our website, including the "Cable Academy" blog and live chat support, as a service to our customers and other visitors to our website subject to our website terms and conditions. While the information on this website is about data networking and electrical issues, it is not professional advice and any reliance on such material is at your own risk.