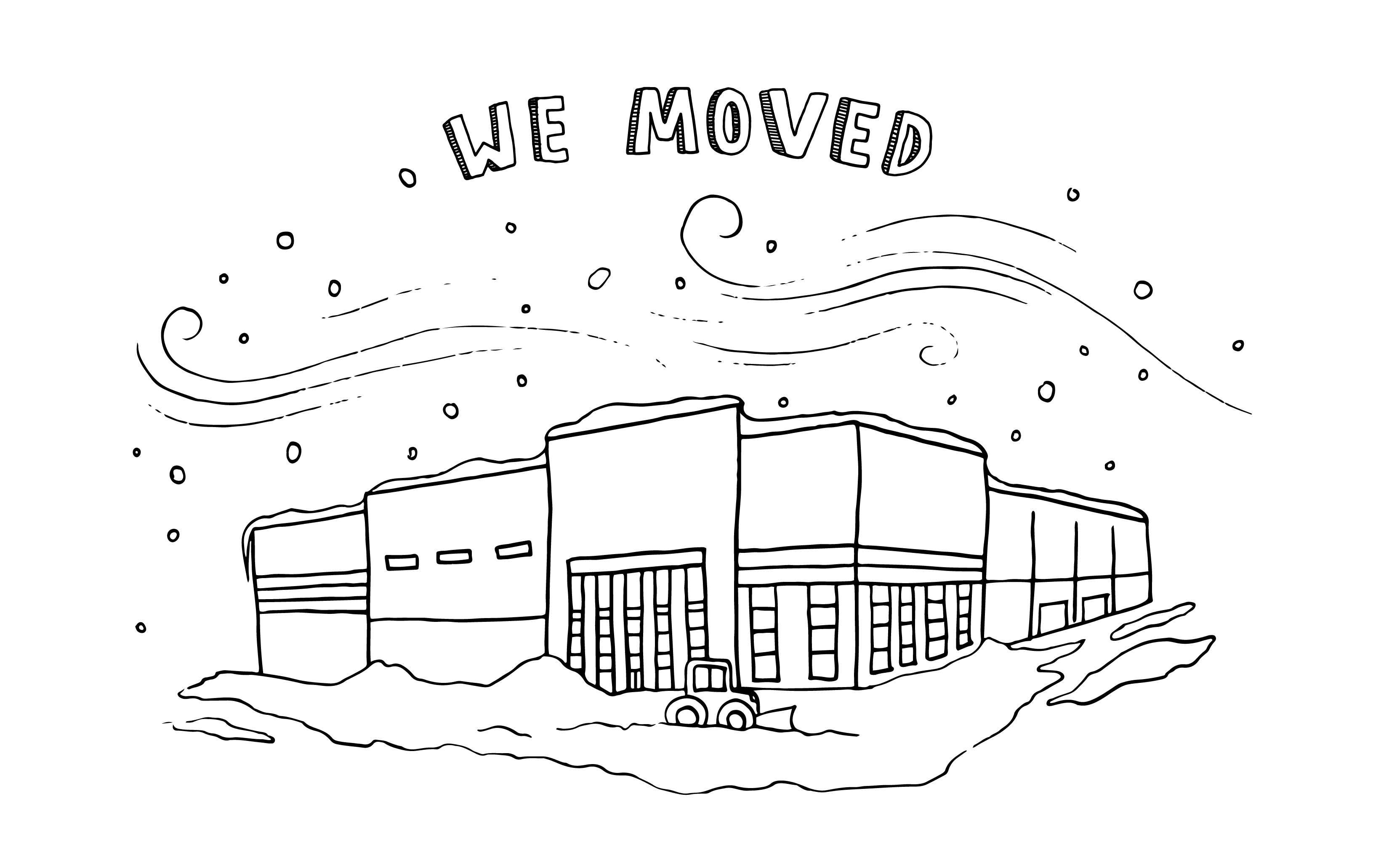 We MOVED!! New Kansas City Warehouse Now Open!
Written by Mikayla Moulton, Marketing Coordinator 

Twas the night before the big move when, all through Kansas City, not a single thing would stop us from moving, not even a giant snow storm!! 
Over the last several years the trueCABLE team has been hard at work producing new products, creating new content, and providing exceptional customer service to all of our amazing customers! Because of all the work that we put in and all the support from our customers...we ran out of space at our warehouse. trueCABLE started with 26,000 square feet of warehouse space, and because of the growth we have had these past few years we had to DOUBLE that space! Our new place we call home is now 58,675 square feet.
We started planning and looking for new warehouse space last year. This has been one big project that the entire team has been working on. Before moving in we had our Networking Technicians, Don and Dave, install our networking system which took just under two weeks to complete. We had a total of 8 team members help with the move. Five of them were our Kansas City local warehouse crew members, and the others flew from across the country to help our warehouse crew complete this move. 
Well....enough of the chit chat! Come take a virtual tour of the new "crib"!
The night before the big move Kansas City had a huge snow storm, HOWEVER, that was not going to stop this team over here! We made sure road conditions were safe enough to drive and our crew arrived at the warehouse safely and ready to rock and roll! 
This is what 58,675 square feet looks like empty! When trueCABLE started with our first warehouse we had 
100 different  Ethernet cable products. We now offer 612 different products ranging from Ethernet cable, tools, connectors, Coax cable, couplers, and much much more.
Our team worked for 4 days, 
12 hours each, to make this happen!
Oh, and did we mention that we moved across the parking lot? Only 200 yards away from the old warehouse? We love our neighborhood too much to move too far away! At the end of the day trueCABLE did what we do best...came together as a family. This was a major project that we faced, however, to continue to grow and meet our customers needs and expectations we knew we had to make that major move. We can not thank you, our customers and supporters, enough for trusting us with your low voltage needs. We are ready for this next chapter in our story.
WE DID IT!!