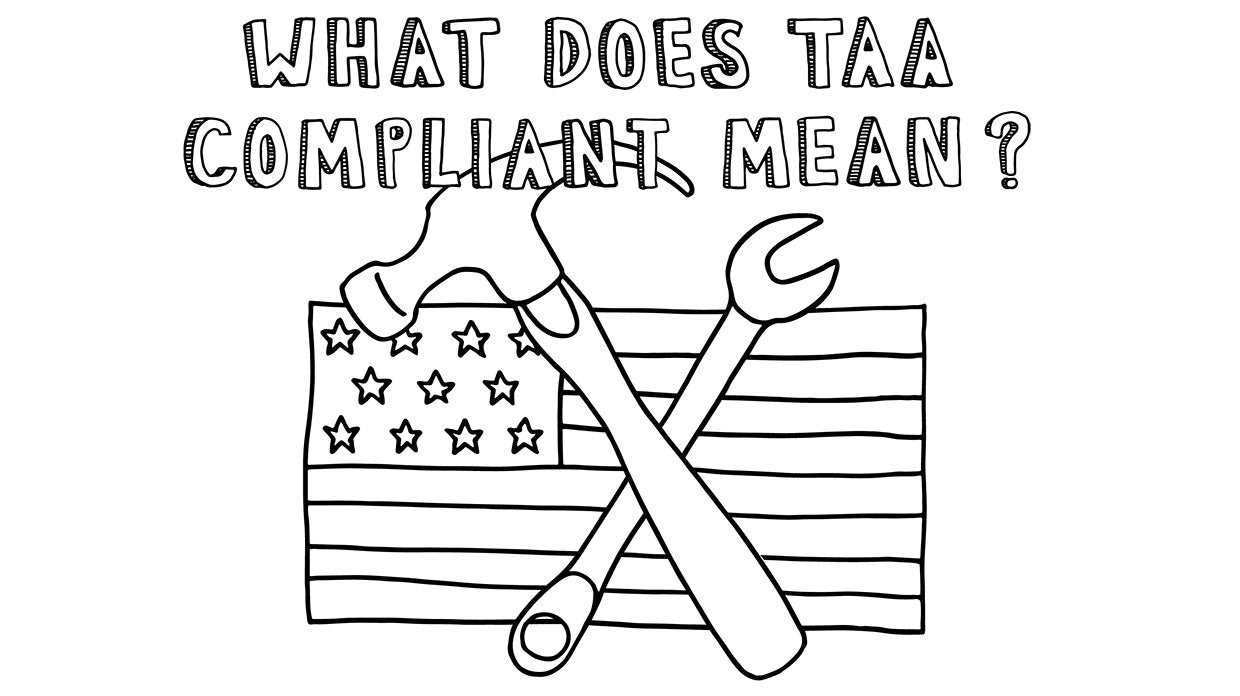 What Does TAA Compliant Mean?
Written by Rita Mailheau, Information Security & Technology Writer
Why trueCABLE Connectors Are TAA Compliant
If you look closely, you will see that trueCABLE connector products have several quality seals listed on their product descriptions. One of these seals proudly displays the American flag and the words TAA compliant. This certification informs customers who are sourcing components for a specific project that trueCABLE products meet strict trade guidelines. 
In today's fast paced economy, most people gloss over labels without even noticing the TAA letters as they read the product description of a switch, PoE device, or another technology component. What those letters mean, though, is significant. 
In this article, trueCABLE will take the opportunity to delve into what TAA means and how having this certification impacts our customers.
TAA stands for the Trade Agreement Act (TAA) (19 U.S.C & 2501-2581). TAA was enacted in 1979 to promote international growth and maintain a fair and open trading system. There is an extensive list of countries that participate in the TAA.
These designated countries appear within the following groups:
World Trade Organization Government Procurement Agreement Countries

Free Trade Agreement Countries

Least Developed Countries

Caribbean Basin Countries
What TAA Compliant Means to U.S. Residents
Products that are TAA compliant are those where all the components or goods are manufactured, or substantially transformed, within the United States or other TAA compliant countries. The primary purpose of the Trade Act Agreement is to promote relations with countries that align with us for the mutual benefit of both parties. The TAA certification ensures that both sides of international trade can trust the sources that manufactured the products.
Further TAA Stipulations
TAA requires that the U.S. government may acquire only U.S. made or designated country end products. Those contracting with the U.S. must certify that each end product meets all applicable requirements. 
This standard holds even when one of the contracting parties happens to be a government agency. These types of transactions must follow the criteria outlined in the required documents, including a GSA schedule or U.S. government contract. Products purchased by the U.S. government must be TAA compliant, or the parties will be subject to bid cancellations, fines and possible contracting exclusions in the future.
End products are defined as articles, materials and supplies to be acquired for public use. This list includes items that have been "substantially transformed" in the United States.
trueCABLE presents the information on our website, including the "Cable Academy" blog and live chat support, as a service to our customers and other visitors to our website subject to our website terms and conditions. While the information on this website is about data networking and electrical issues, it is not professional advice and any reliance on such material is at your own risk.