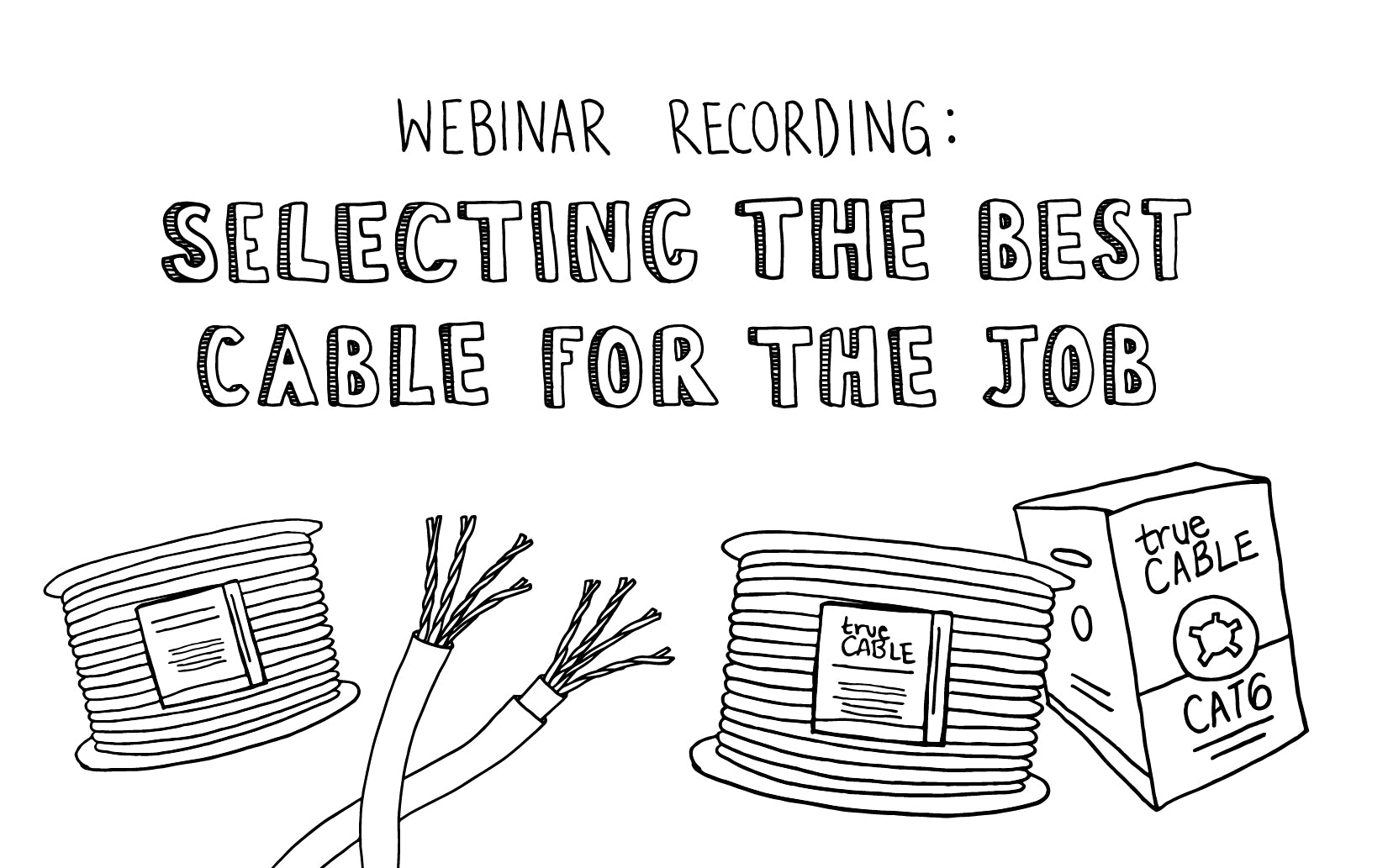 Free Webinar: Selecting the Best Cable For The Job
Presented to you by Don Schultz, trueCABLE Technical Sales Representative & Fluke Networks Certified Technician
Are you ready to get back to the basics with trueCABLE?
Are you a gamer looking to install a network to better stream 4k & HDR content? Or maybe you're a new network technician looking to get a clear direction on cable specification?
We wanted to give you the opportunity to refresh your skills, or learn something new that could make your next project infinitely better. With so many low voltage products and materials available for DIYers and networking professionals to choose from, here at trueCABLE we wanted to equip you with as much knowledge as you can take! 
Join networking expert Don Schultz for 60 minutes as he shares his knowledge and best practices around selecting the best cable for the job, expanding into the different types of categories, design and compatibility of all available cables and connectors.
Here is what you'll learn: 
The different jacket types, and which is best for your next project
Solid Copper Cable vs Stranded Patch Cables
Shielded vs Unshielded Jacket Types
Category Selection
Connector and Tool Compatibility
Complete the form below to watch the webinar today! 
Watch the Webinar!
Please provide us with your email address and we will send you an email with a link to watch the webinar.