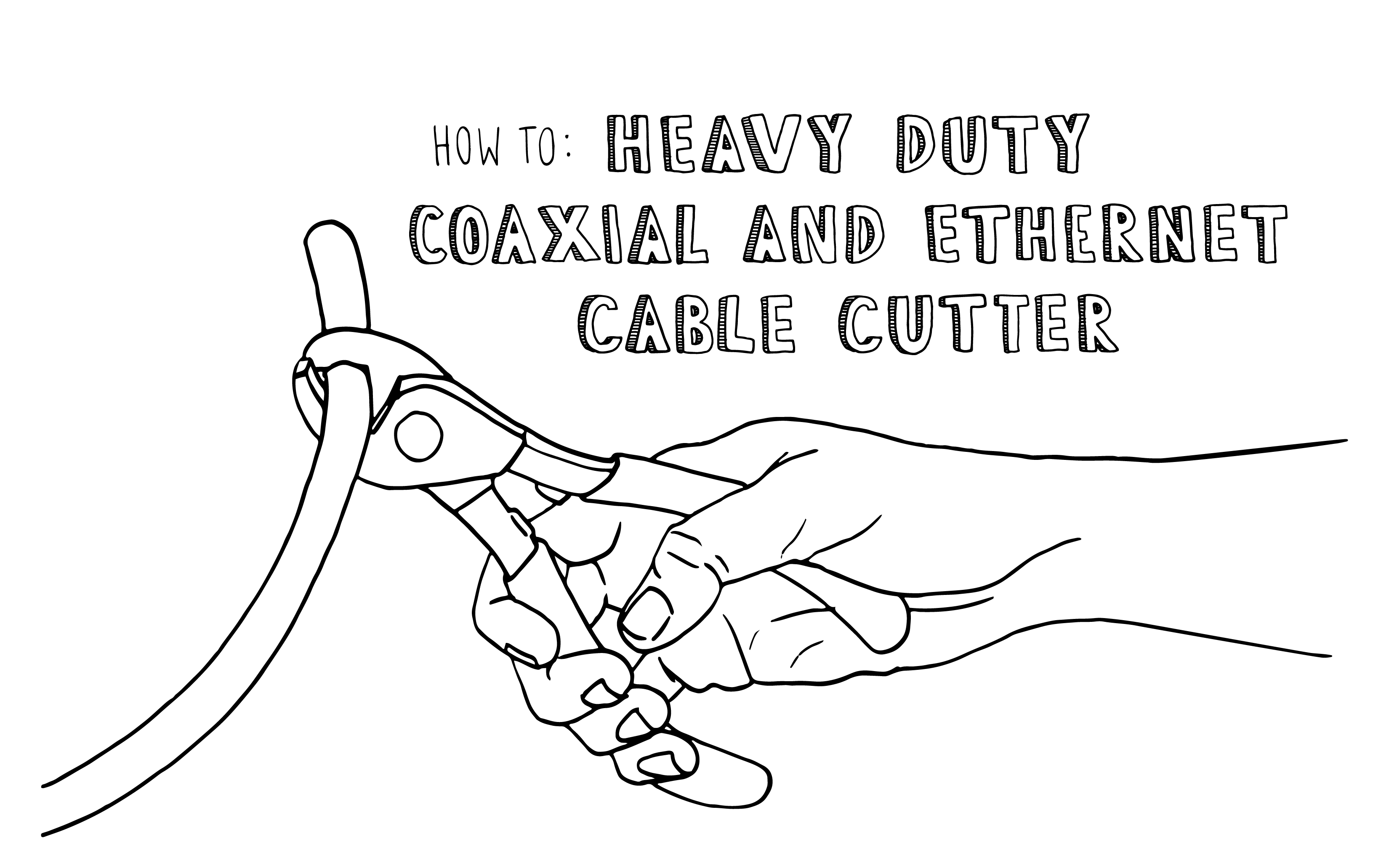 How To: Heavy Duty Coaxial and Ethernet Cable Cutter
Say "hello" to your new best friend on the job site! The trueCUT Heavy Duty Cable Cutter is optimized to provide a lifetime of service with little to no maintenance. How many cutting tools have you worn out, sorted through, or otherwise discarded in your life? Probably more than a few! Sometimes the thin razor blades found in other cutting and strip tools are simply not enough--their blades get dented or damaged when cutting tougher materials. Thin cutting blades will eventually wear out too, no matter how well designed. When you eventually come across a compact and effective tool that punches well above its weight, then you know you have a good tool you will want to keep around. This is one of those tools.
Warning! Cut hazard. Please read through this blog and watch the video. Any tool is potentially dangerous if misused or abused. Keep out of reach of children.
Our new heavy duty cable cutter is designed to easily handle:
However, do not attempt to cut stainless steel wire rope or hardened steel as these materials will damage your cutter.
Construction
Constructed from forged carbon steel, the design of our new heavy duty cable cutter includes a "power notch" that not only helps prevent deformation of coaxial cable center conductors, but greatly adds to the strength and life of the tool.
The textured green grips are specifically designed to be slip resistant. Nothing is worse than a slippery tool dropping out of your hands while you are on top of a ladder!
Maintenance
trueCUT will need the occasional light oiling as any quality carbon steel will develop rust. No other maintenance is required.
I personally highly prize a go-to tool that I can depend on, fits easily in my back pocket, and cuts what and when I need it to. Any tool that makes the job easier is a welcome addition to my tool bag. After having used this tool in the field for a number of months, I certainly will not get caught without my set.
HAPPY NETWORKING! 
trueCABLE presents the information on our website, including the "Cable Academy" blog and live chat support, as a service to our customers and other visitors to our website subject to our website terms and conditions. While the information on this website is about data networking and electrical issues, it is not professional advice and any reliance on such material is at your own risk.