Not sure where to start? Look no further.
Shop Our Popular Product Groups
We take time to listen to our customers when we test and develop our low-voltage products to work seamlessly together as a system.
Shop All
Bulk Cable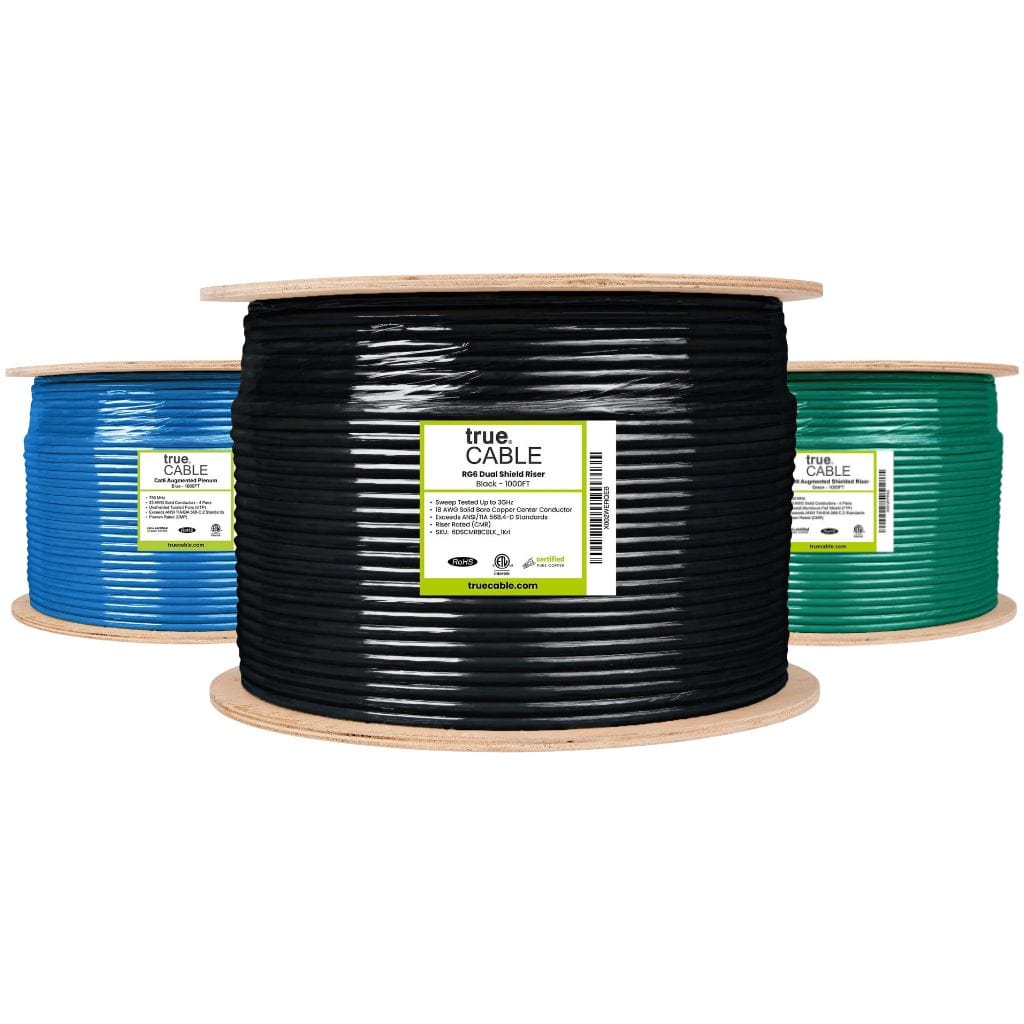 Terminations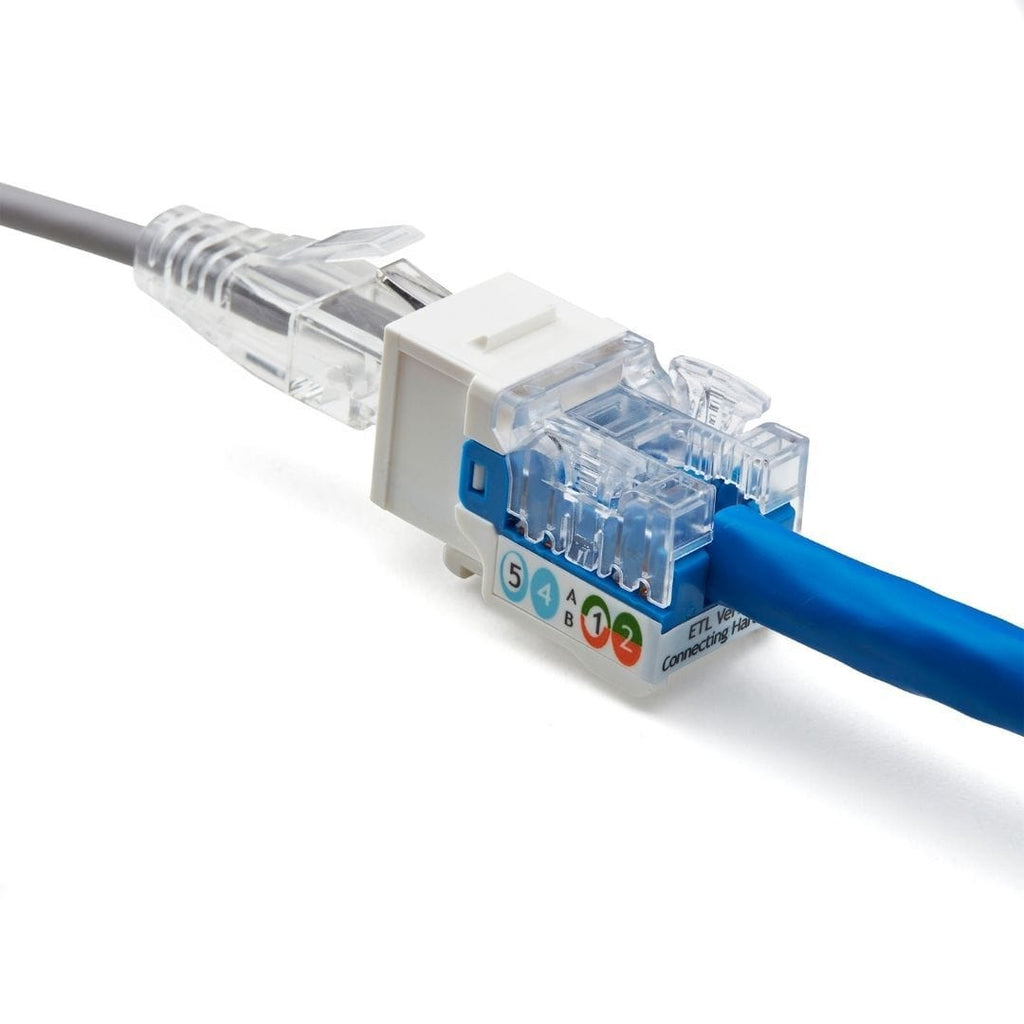 Tools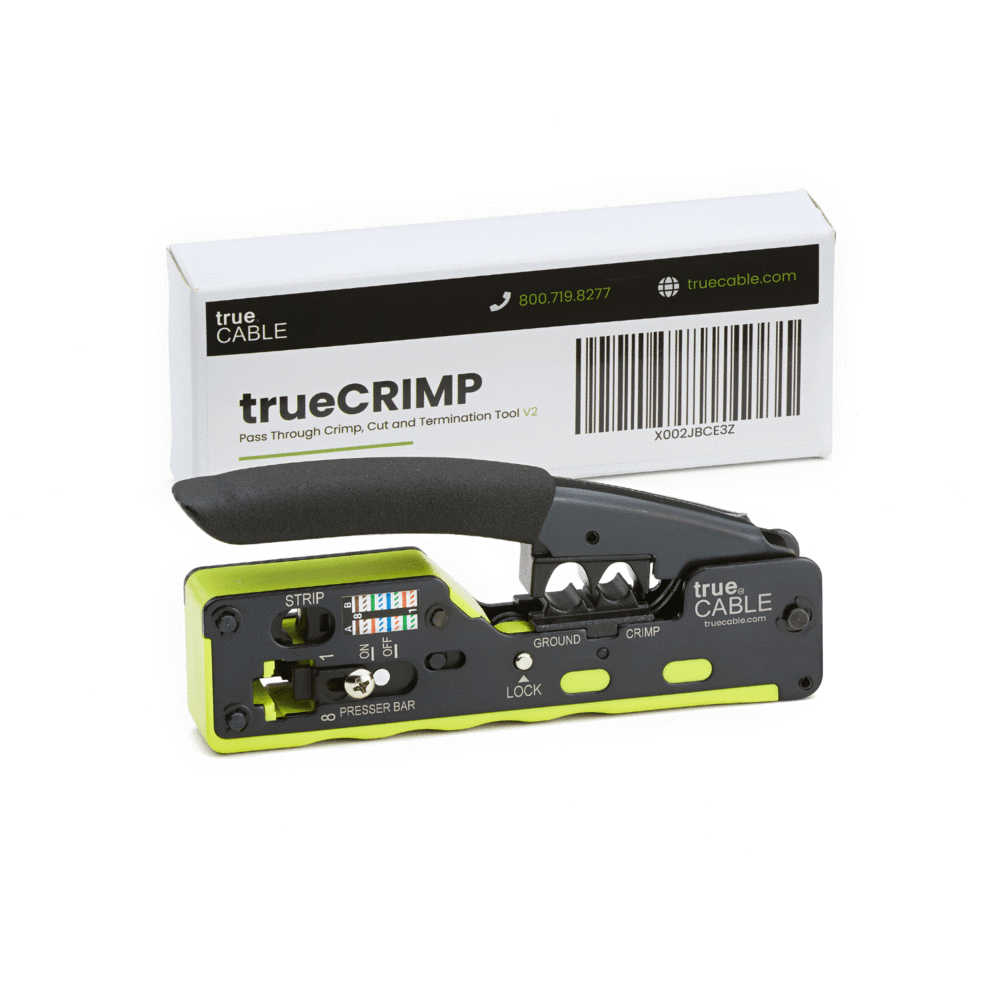 Quality Certifications
We want to provide you, our customer, with the highest quality products. By doing so, we put our products through rigorous internal and external testing.
Read More About Our Quality Certifications



Shop Our Best-Selling Products
Shielded Patch Panel, 24 Port, 1U, Blank Modular

Unshielded Patch Panel, 24 Port, 1U, Staggered Blank Modular

Shielded Ethernet Patch Panel Bond & Ground Extension Wire Adapter
Easy, fast, and reliable
"I checked several websites for direct burial CAT6A cable but most had incomplete information like whether or not it was in stock, what brand it was, how much shipping costs were, and so on. When I came across the trueCABLE site all of that disappeared and everything I needed to decide on a purchase and then some was readily available. The search was quick and efficient, giving me pictures and descriptions of the results. One click and the page showed the cable, a summary of its specs and capabilities, the price including quantity discounts, the estimated delivery date, a link to a full spec sheet, colors that were available, and my favorite, links to accessories that were compatible with the cable! Right there in front of me was everything I needed to make a decision on the cable, plus several connectors which fit the cable as well as crimp tools for those connectors. What a great website, no more spending hours doing research, emailing for pricing and delivery details, or guessing about this or that spec/feature because the web designer didn't bother to include the information."
- J Cooper
Happy DIY Customer
"Your company is outstanding in many ways that seal my support for you. Pricing on many products is significantly better than your competitors...especially when your characteristics exceed theirs. Your cable terminations are easy to use for a better price. Yes, I could spend double the cost on terminators and Yes, they look pretty, but yours will work simply fine. Your products also allow me to future proof for technology that will be in place for a long, long time. Your academy of information is SPECTACULAR. I tell all my friends the source of technical procedures and performances every detail has on proper installations. Thank you for your continued support of the DIY and others."
-William H.
trueCable? Of course!
"I was skeptical at first. I don't do garbage cable. PERIOD. EVER. But it's hard to find reputable sellers as a home/small business guy that aren't trying to pass off trash cable and hardware as a "quality" product. I like trueCABLE because of their simpler approach to offering solutions. Prices are about what you expect but it's legit QUALITY stuff. trueCABLE's site makes the specs and sizes very clear which helps you to pair up cables and connectors. Also... Their products are ANSI/ETL listed. Certified. This is very important and they nailed that down. I just bought a new house! So I'm installing some hardcore Aruba wifi gear! I needed excellent cable for POE+ access points. So I bought a 1000ft reel of Cat6A CMR 750MHz, modular connectors (MDPTRJ45_50pc), and a really handy cable caddy for the reel. I'm VERY happy with the results. Shopping at their site was easier and seemed to be cheaper than on Amazon. Shipping was actually LIGHTNING FAST, too. Was very surprised by that! I'm grateful to have finally found a reliable provider of cabling gear that I can now have as a go-to. Thanks, trueCABLE! Ya made my freakin' day!"
- Cory K.
Buy Ethernet Cable at Our One-Stop Low-Voltage Supply Store
trueCABLE is shaking up how Ethernet cable and network cable suppliers get things done. Our goal is to provide reliable, high-quality network cabling, connecting hardware, and Ethernet supplies to you quickly and directly from our high-service factory. As industry experts, we've created and manufactured our own line of Ethernet cables, coaxial cables, connectors, and various tools. Everything we sell has been tested for performance and compatibility, making us an end-to-end solution provider. Put your trust in trueCABLE as your one-stop-shop for network cable supplies.
We offer bulk purchasing options on all types of cable. Supplies include variations of Cat6A, Cat6, and Cat5e for indoor and outdoor applications. Buy ethernet cable for your next job or business through trueCABLE—your reliable low voltage supplier—today.