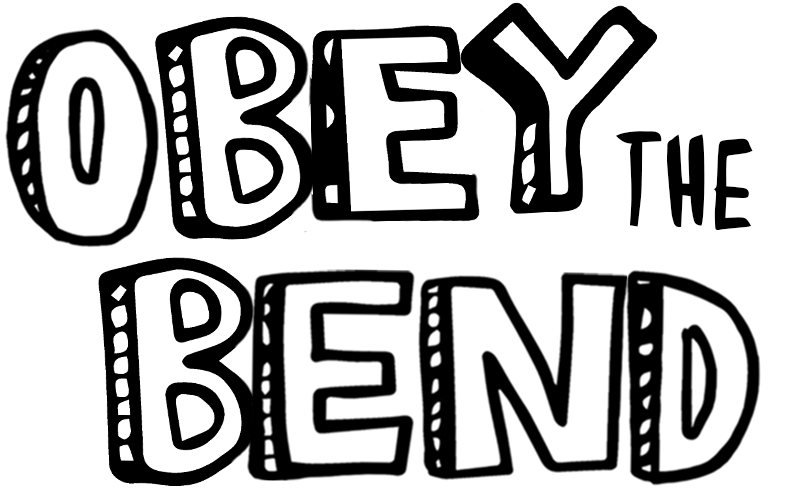 Obey the Bend: Calculating Wire Bend Radius
Written by Don Schultz, trueCABLE Technical Manager, BICSI INST1, INSTC, INSTF, Fluke Networks CCTT
A long time ago, when I was first running Ethernet cabling, I was told by an older installer that the best way to determine how much you could bend a cable was with a DVD/CD. He said the cable should not curve tighter than the outer edge of the disk. As it turns out, this rule of thumb applied more to coaxial Series 6 (RG6) cable and not Ethernet. The rule of thumb was also far too generic to be truly useful. That said, this advice kept me out of trouble with both coaxial and Ethernet cable as it made me aware that you can bend communications cabling too much. On the flip side, this guidance was not very helpful when it came to real world installations where the bends might need to be tighter.
Why should you be concerned with how much to bend an Ethernet cable (or any cable for that matter)? Think of your cable as a garden hose. Water should flow through it freely. Now, put a nice hard kink in that hose and the water stops. When discussing Ethernet cable, this is not a bad way of thinking about it. A kink, or too tight of a bend, can and does interfere with the signaling characteristics of the cable. The hose analogy is an extreme example as the water stops altogether. In the case of Ethernet cable the speeds at which devices connect may be reduced, or there may be consistent packet errors. Or even worse…intermittent and hard to track down packet errors.
So, are there more specific rules around how much you can bend coaxial RG6 and Ethernet cable that is a bit more scientific than the diameter of a DVD?  Yes there are! According to ANSI/TIA-568-0.E and ANSI/TIA-568-2.D, a manufacturer's guidance around minimum inside bend radius takes precedence over any generic guidelines. In the absence of manufacturer stated bend radius data, the generic guidance is provided in the table below.


ANSI/TIA GENERIC GUIDANCE - MINIMUM INSIDE BEND RADIUS FOR COPPER

| Cable Type | U/UTP (Unshielded) | F/UTP, U/FTP, S/FTP, SF/FTP (Shielded) |
| --- | --- | --- |
| Solid copper Ethernet (Cat5e, 6, 6A, 8) | 4X | 8X  |
| Stranded copper patch cord (Cat5e, 6, 6A, 8) | 4X | 4X |
| Coaxial Series 59, 6, or 11 | N/A | 10X |
To calculate minimum inside bend radius, multiply cable jacket OD by "X" multiplier above. Convert
from mm to cm or inches as necessary. Example: 6.0mm X 4 = 24mm (2.4cm or .94")


Take note that the maximum amount of bend permitted for stranded copper patch cable does not change depending on the shielding. This is due to the stranded copper conductor construction. If you are confused about the difference between stranded and solid copper conductor cabling, see Solid vs Stranded Ethernet Cable.
This is what a bend radius looks like:
trueCABLE provides specific bend radius data for our Ethernet and coaxial cables and this guidance does differ from the generic guidance. The guidance provided for trueCABLE brand Ethernet or coaxial cable takes precedence over the generic guidance.


trueCABLE-BRAND BEND RADIUS GUIDANCE - MINIMUM INSIDE BEND RADIUS
Cable Type
Unshielded
Shielded

CMR or CMP solid copper

Ethernet (Cat5e, 6, 6A)

4X 
7X

CMX (Outdoor & Direct Burial) solid copper

Ethernet (Cat5e, 6, 6A)

5X 
7X 

Stranded copper

patch cord, all jacket types (Cat6, 6A)

4X 
4X

Coaxial Series RG6

, all types

 
N/A
6X
To calculate minimum inside bend radius, multiply cable jacket OD by "X" multiplier above. Convert
from mm to cm or inches as necessary. Example: 6.0mm X 4 = 24mm (2.4cm or .94")


Take note that trueCABLE also accounts for our OSP (outside plant or CMX) Ethernet cable jacket types. Even if unshielded, CMX rated Ethernet cable uses a much tougher and stiffer LLDPE jacket than indoor cable types and thus the bend may not be as tight.
trueCABLE Specific Communications Cable Quick Guide
If you purchased trueCABLE brand Ethernet or coaxial cable and need to calculate the minimum inside bend radius you just lucked out. The calculations are found on each of the individual cable specification sheets. Handily, we also present them below in two tables. If ever in doubt, always refer to the product specification sheet as they are updated much more frequently.
ETHERNET COPPER TWISTED PAIR

COAXIAL SERIES 6



Other brands of cable
What if you are dealing with cable that is not trueCABLE brand, and that manufacturer provided no guidance around bend radius limitations? In this case, the generic guidance will apply. The only piece of information you will require from the original manufacturer is if it is shielded or not and the cable jacket outer diameter (jacket OD). The manufacturer will typically express the cable jacket OD in mm, but sometimes in inches. Here is a nice little formula for figuring it out and it does not matter whether it is calculated in millimeters or inches.
The Formula:
It is not easy to visualize bend radius. For the average installer, visualizing the degree that cable can be bent is easier if represented by a circle, which would be known as the bend diameter.

This is what a bend diameter looks like:


The Better Formula:
The result is far easier to visualize. Diameter is the width of the inside of a circle. For an example of how this looks in practice, here are some pictures that may help.

The difference a shield makes. Cat5e Shielded Riser on the left. Cat5e Unshielded Riser on the right.
Cat6A Unshielded Riser on top, and Cat5e Unshielded Riser on the bottom.
Cat5e Unshielded Riser in the center. The big black cable is Cat6 Direct Burial Shielded!


For scale. Cat5e Unshielded Riser & Cat6 Direct Burial Shielded with a coffee cup.
Just in case anyone was wondering, this is what NOT to do….
I am sure many out there will provide stories about how much tighter they can bend a cable and get away with it. Sometimes, a sharper turn is simply unavoidable. My only advice is to obey the rules of thumb, but use common sense and don't bend a cable at a right angle! Performance testing is the best way to confirm your cabling works as expected.

No coffee cups were harmed during the creation of this article. HAPPY NETWORKING!
trueCABLE presents the information on our website, including the "Cable Academy" blog and live chat support, as a service to our customers and other visitors to our website subject to our website terms and conditions. While the information on this website is about data networking and electrical issues, it is not professional advice and any reliance on such material is at your own risk.